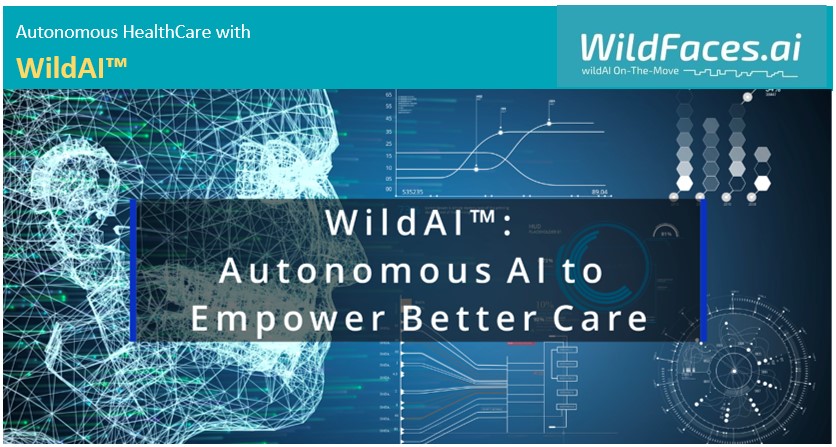 This HealthCare AI system is a multi-modal visual system that is aimed to automate numerous time-consuming & repetitive manual processes to improve Quality and Timeliness of Healthcare. It is an end-to-end automated solution that can:
alert for any emergency in real-time along with contextualized information direct-to-mobile of first responders
achieve high accuracy (so nurses don't waste their time with nuisance false alarms).
protect Privacy as it complies with highest European GDPR privacy standards
empower healthcare workers with productivity tools & operations teams to drive excellence and manage nurse burnout
save nurses and doctors' valuable time, and help them get more out of everyday which reduces errors and improves timeliness of care.
All these technologies are based on WildAI that is made up of a comprehensive suite of AIs leveraging 70+ international patents and over a dozen sensor-based technologies across vision, smell and sound. It is a Trusted AI with 20 years' experience delivering for mission critical industries across 70 countries. (Read more about us at http://wildfaces.ai/smart-solutions/)
©2021 All rights reserved. WildFaces Technology Limited